Tallahassee Laser Hair Removal Services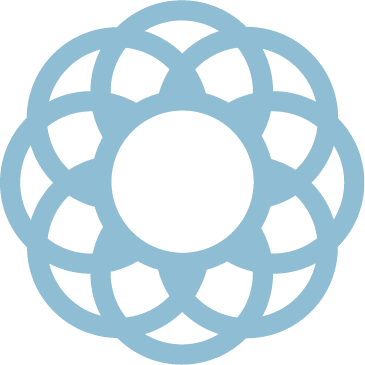 Schedule Your Free Consultation Today!
Expert Laser Hair Removal Services in Tallahassee
Ready to schedule your consultation for laser hair removal in Tallahassee, FL? Our friendly professionals are happy to answer any questions you may have about our hair removal treatments and what to expect from your first appointment.

Stop wondering, "Where can I get the best laser hair removal near me?" and book your LivSmooth treatment for excellent results. Contact us today to schedule a time that works within your busy schedule!

ATM Available

ADA Accessible

Care Credit

On-site Parking

Security Provided

Service Dogs Welcome

Monthly Offers
Schedule a Complimentary Consultation
Born in South Dakota and raised in Colorado our Clinic Director Amy is happy to call Tallahassee, Florida home. Amy earned her MBA in Southern California where she started her career in medspa management. Amy is passionate about helping people look and feel beautiful and enjoys sharing the benefits of laser hair removal. Her knowledge, passion and experience are present in the way she carefully and caringly listens to your needs and concerns. When Amy is not helping people get rid of unwanted hair, she enjoys running on the beach and swimming in the ocean. A self professed mermaid, Amy knows Living Smooth is the only way to be!
Melanie Lakoni, DNP, FNP-C
Melanie was raised in South Georgia, the daughter of a family medicine physician and a registered nurse.
After working for several years as an emergency nurse in Washington DC, Melanie returned to Tallahassee and earned her doctorate of nursing Practice (DNP). As a certified family nurse practitioner. She has worked in medical and cosmetic dermatology, urgent care and as a clinical educator for FSU nursing students. Melanie's aesthetic philosophy is that there are as many ways to be beautiful as there are people. If your path includes laser hair removal there is simply no safer or more effective way than LivSmooth!
Administrative and Sales Assistant
Maria is new to Tallahassee, previously living in the Rocky Mountain West. She earned her Bachelor of Arts degree at The University of Northern Colorado. Maria has experience as a General Manager, and Salon Manager in Salt Lake City. She is thrilled to use the skills she acquired from these positions here at LivSmooth! Maria has an excitement for the beauty and aesthetics industry. She finds joy in helping others feel like their best self!
Administrative and Sales Assistant
Brittany was born and raised in Tallahassee. She worked in restaurants waiting tables from the moment she turned 16, and eventually worked her way up to management at a full service salon and spa. She finds joy in making others feel confident and beautiful in their skin. She LOVES the beauty industry and the opportunity to learn more as it is constantly evolving and growing! When she's not making hair-free skin dreams come true, you can find her at home or anywhere by the water when it's warm! She loves to cook, play outside with her daughter, and watch Modern Family on repeat with her boyfriend.
Looking for Laser Hair Removal in Tallahassee?
If you've been seeking out laser hair removal near Tallahassee, there's a chance you've come across your fair share of centers. However, when you trust LivSmooth with your hair removal needs, you can expect the most comfortable experience possible.

Our Tallahassee laser hair removal experts have been practicing laser hair removal for 30 years. When you turn to our team for your laser hair removal, a certified nurse practitioner will carry out your treatment using the latest laser technology.

We stand behind the quality of our services, and when you elect to use our Tallahassee laser hair removal services, you can rest assured that your payment covers all the treatments you could ever need. No hidden fees, no extra money needed for touch-ups. That's how confident we are that you'll love our laser hair removal services. We also frequently offer specials to make your laser hair removal treatment even more affordable.
Tallahassee's premier laser hair removal services
Why LivSmooth?
We invest in the best laser technology to ensure you feel comfortable and cared for

We hire the best nurse practitioners in the Tallahassee area who have undergone hours of specialized training for laser hair removal

We offer 30 years of combined industry experience

We tailor your hair removal treatment exactly to your needs

We have done the research and training to understand how to best work with every type of skin and hair
Schedule Your Laser Hair Removal in Tallahassee Today
Ready to schedule your consultation for laser hair removal in Tallahassee, FL? Our team of experienced professionals are happy to answer any questions you may have about our hair removal treatments.
Tallahassee Laser Hair Removal: Frequently Asked Questions
How does laser hair removal work?
During your laser hair removal procedure, a laser emits a light that is absorbed by the melanin in your hair. That light energy is then converted to heat, which damages the follicles that produce hair. Using state of the art laser technology, we target your hair follicles, inhibiting or delaying future hair growth. Our team of nurse practitioners utilize Motus lasers, the first high-speed Alexandrite lasers. These treatment systems provide fast, painless, and more effective treatment than previous offerings.
How much does laser hair removal cost in Tallahassee?
The cost of your laser treatment depends on the scope of the area you'd like our team to work on. Schedule a complimentary laser hair removal consultation and we'll give you exact prices and ensure you're comfortable with the process and care you'll receive from our team. We also offer a variety of laser hair removal specials to help you get the most value from your laser hair removal treatments.
Can both men and women receive laser treatments at the Tallahassee location?
Yes, we offer laser hair removal for men and women at our Tallahassee LivSmooth location. Give us a call to set up your consultation!
What areas of the body can I use laser hair removal on?
Our advanced laser technology allows our team of skilled practitioners to remove unwanted hair from even the most sensitive areas of the body, including underarms, bikini area, legs, and upper lip and chin. Additionally, our lasers are designed for safe, comfortable use on all skin types. Whether you're interested in laser hair removal for your underarms or leg hair laser removal, we can help you achieve the smooth skin you're after. Browse our laser hair removal treatment areas for women and men to learn more.
Is laser hair removal safe?
Yes, the U.S. Food and Drug Administration (FDA) approved laser hair removal as a safe method in 1997; in the decades since, many technological advancements have been made, increasing both safety and comfort. During your consultation, our team of licensed practitioners will ensure you know what to expect from your treatment and answer any questions you may have about what to do before, during, and after your hair removal appointments.
Will I need touch-ups after my laser hair removal treatment?
We're confident we can provide the results you desire. In some cases, touch-ups are necessary to maintain smooth, hair-free skin. However, unlike other companies, we will never charge you for these appointments. We guarantee that if you ever need touch-ups in the future, they'll be FREE.
Get the Service You Deserve
Painless Hair Removal
We use the latest laser technology, Motus AX by Deka, that cools the skin while the laser zaps the hair follicles!
All Skin Types
Many lasers are painful on darker skin pigments. Our technology is effective and pain free for all skin types.
Guaranteed for Life
Sometimes a few hairs can grow back later. At LivSmooth, one price can cover all the treatments you need. If you need touch-ups in the future, it's free.
Experience
All of our laser hair removal treatments are administered by certified Nurse Practitioners. Our team has 30 years of experience in the industry.
Specialists
Laser hair removal is all we do. That focus ensures higher expertise and better results.
Laser Hair Removal Services

Lip & Chin
LivSmooth's Laser Hair Removal treatment for your chin & lip is perfect for anyone with unwanted facial hair or pesky "stray" hairs. No more waxing, plucking, threading, or shaving with the LivSmooth Guarantee.

Legs
Shorten your showers, expand your wardrobe, and feel free without worry about when you last shaved your legs. In just a few treatments, you can get rid of the razor and say goodbye to waxing.

Underarms
Waxing and shaving is the pits. The routine, the bumps, and the burn can all be a thing of the past. We go to the root to destroy the hair from underneath the skin, so you never have to worry about stubble, shadow, or scratchiness.

Bikini
Bikini laser hair removal is quickly becoming one of the most popular solutions for painless permanent hair removal. Whether you're at the beach, the pool, or the gym, laser hair removal for bikini areas can work for you.

For Men
More and more men are opting for laser as a way to remove unwanted hair. Pesky spots like sideburns, back hair, neck hair, and the downstairs can be difficult or impossible to maintain on a regular basis.
Florida Historic Capitol Museum
3.4 Miles
Mission San Luis
5.3 Miles
Tallahassee Automobile Museum
9.2 Miles