Jacksonville Laser Hair Removal Services
(NOW OPEN FOR BOOKING)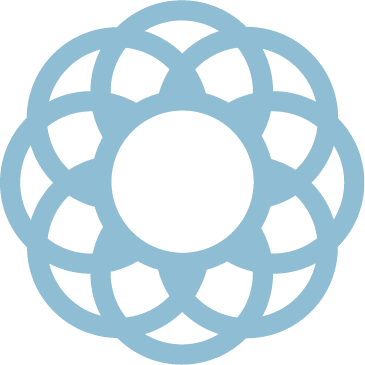 Schedule Your Free Consultation Today!
Jacksonville Laser Hair Removal Services
Ready to schedule your consultation for laser hair removal in Jacksonville, FL? Our friendly professionals are happy to answer any questions you may have about our hair removal treatments and what to expect from your first appointment.


Our team of seasoned professionals have a combined 30 years of experience in laser hair removal. When you visit our Jacksonville location to get rid of unwanted hair, a licensed nurse practitioner will complete your treatment using advanced laser technology.

We're confident in the quality of our services and work hard to ensure you achieve the smooth skin you've always wanted. We offer a flat-rate body-area guarantee on all of our laser hair removal packages, so your results last. Your initial payment covers all hair removal treatment; there are no added charges for touch-ups and no hidden fees.

ATM Available

ADA Accessible

Care Credit

On-site Parking

Security Provided

Service Dogs Welcome

Monthly Offers
Schedule a Complimentary Consultation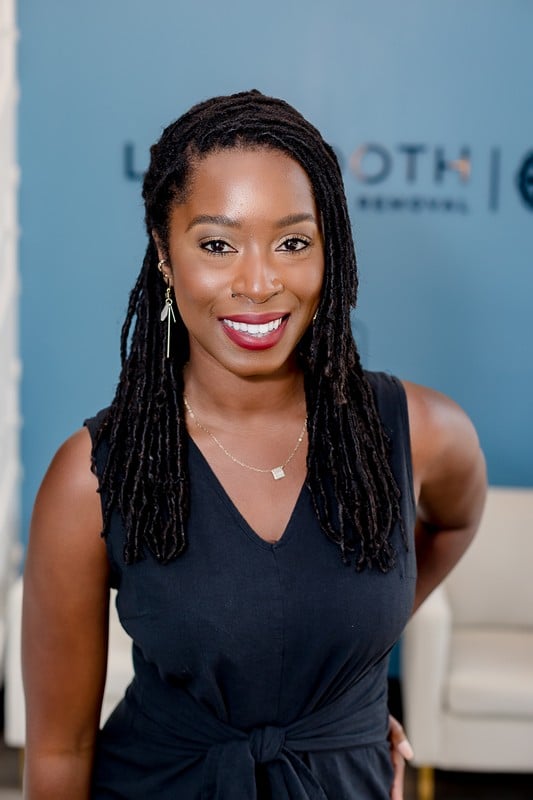 Our Jacksonville Clinic Director Mia is an avid traveler and empowerment advocate, seeking wellness ventures in every aspect of life. Whether it was running a kickboxing studio or leading a "Wearing Confidence" second-hand clothing program for impoverished young women in her community, she promotes beauty and wellness inside and out. Her passion for coaching and counseling, blended with the LivSmooth mission for healthy hair removal and overall wellness, leads to confidence for all! Her happy place is every beach under the sun and she's looking forward to being a small step towards your individual wellness goals! 
Lindsay, a Jacksonville native, has always had a passion for helping others. This passion is what inspired her to become a Nurse Practioner. Through the practice of aesthetics, Lindsay has been able to combine her passion, education, and experience to give back to her community in the most beautiful ways. Lindsay is a bubbly, energetic, and hardworking provider who enjoys time spent with family and friends (and of course her pup, Yogi). She is dedicated to the ultimate experience for her clients. Her listening skills, attention to detail, and aesthetics training will leave you feeling the most comfortable and confident you have ever felt.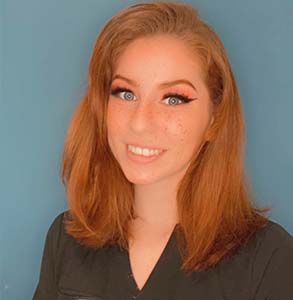 Born and raised on the Westside, this Jacksonville native recently set her sights on the aesthetics world. Feisty and fun, Rebecca runs the front office for our location in Jacksonville, FL with great care. She personally sees to it that clients are comfortable, relaxed, and prepared for their consultations and treatments. When she's not here at LivSmooth, she's putting her insurance licenses to work at her family's business or cooking up a storm at her home.
Looking for Laser Hair Removal in Jacksonville?
Jacksonville's premier laser hair removal services
Why LivSmooth?
We offer the best laser hair removal in Jacksonville

We have 30 years of combined experience in laser hair removal

We use state-of-the-art laser technology to provide the best results possible

We work with the best nurse practitioners in the Jacksonville area

We undergo continuous training

We create your hair removal treatment plan for your needs

We can remove unwanted hair on any skin type, painlessly

Schedule Your Laser Hair Removal in Jacksonville Today 
If you're ready for smooth skin, contact us today. Our team of licensed professionals can answer any questions you have and provide more information about what to expect from your appointment.

Jacksonville Laser Hair Removal: Frequently Asked Questions
During your laser hair removal treatment, a certified nurse practitioner uses advanced laser technology to emit light into the melanin in your hair follicles. That light energy is converted to heat, damaging the follicles that produce unwanted hair. We target your hair follicles with precision, delaying and inhibiting hair growth. Our laser hair removal centers are equipped with advanced Motus lasers, which provide painless, quick, and effective treatment.
How much does laser hair removal cost in Jacksonville?
Cost of laser hair removal treatments largely depend on the package chosen, and the areas of the body you'd like our team to work on. Schedule a free laser hair removal consultation and talk with one of our certified professionals. We'll walk you through the process, provide details on our pricing, and ensure you're comfortable with our package options before we get started. With our flat-rate body-area guarantee, you can rest assured that you'll receive the results you're after. We also offer a variety of laser hair removal discounts to help you get the most value from your laser hair removal treatments. 
Can both men and women receive laser treatments at the Jacksonville location?
Yes, both men and women can take advantage of laser hair removal services at our Jacksonville location. We offer laser hair removal for men and women with varying skin and hair types, and we can help you achieve the smooth skin of your dreams.
What areas of the body can I use laser hair removal on?
Our advanced laser technology can remove unwanted hair from sensitive areas of the body, including underarms, bikini area, legs, and upper lip and chin.  Our advanced lasers can achieve amazing results on every skin type and hair type. Whether you're interested in laser hair removal for your underarms, upper lip and chin, bikini area, we can help. From leg hair laser removal to facial hair removal, we've done it all. Browse our laser hair removal treatment areas for women and men to learn more.
Is laser hair removal safe?
Yes. Laser hair removal was approved by the U.S. Food and Drug Administration (FDA) in 1997. In the nearly three decades since, new laser technologies have increased the efficacy of laser hair removal treatments, and now we can offer painless hair removal treatments. Our Jacksonville team will explain how the process works and ensure you're comfortable before beginning.
Will I need touch-ups?
We're confident we can provide the results you desire. In some cases, touch-ups are necessary to maintain smooth, hair-free skin. However, unlike other companies, we will never charge you for these appointments. We guarantee that if you ever need touch-ups in the future, they'll be FREE.
Get the Service You Deserve
Painless Hair Removal
We use the latest laser technology, Motus AX by Deka, that cools the skin while the laser zaps the hair follicles!
All Skin Types
Many lasers are painful on darker skin pigments. Our technology is effective and pain free for all skin types.
Guaranteed for Life
Sometimes a few hairs can grow back later. At LivSmooth, one price can cover all the treatments you need. If you need touch-ups in the future, it's free.
Experience
All of our laser hair removal treatments are administered by certified Nurse Practitioners. Our team has 30 years of experience in the industry.
Specialists
Laser hair removal is all we do. That focus ensures higher expertise and better results.
Laser Hair Removal Services
Lip & Chin
LivSmooth's Laser Hair Removal treatment for your chin & lip is perfect for anyone with unwanted facial hair or pesky "stray" hairs. No more waxing, plucking, threading, or shaving with the LivSmooth Guarantee.
Legs
Shorten your showers, expand your wardrobe, and feel free without worry about when you last shaved your legs. In just a few treatments, you can get rid of the razor and say goodbye to waxing.
Underarms
Waxing and shaving is the pits. The routine, the bumps, and the burn can all be a thing of the past. We go to the root to destroy the hair from underneath the skin, so you never have to worry about stubble, shadow, or scratchiness.
Bikini
Bikini laser hair removal is quickly becoming one of the most popular solutions for painless permanent hair removal. Whether you're at the beach, the pool, or the gym, laser hair removal for bikini areas can work for you.
For Men
More and more men are opting for laser as a way to remove unwanted hair. Pesky spots like sideburns, back hair, neck hair, and the downstairs can be difficult or impossible to maintain on a regular basis.
St. Johns Town Center
2.3 Miles
TIAA Bank Field
7.8 Miles
The Cummer Museum of Art and Gardens
10.4 Miles
Jacksonville Zoo and Gardens
19.2 Miles
Big Talbot Island
27.8 Miles