Orlando Laser
Hair Removal Services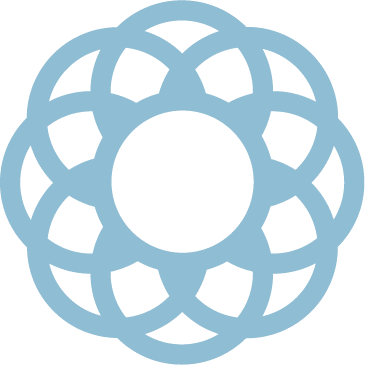 Schedule Your Free Consultation Today!
Expert Laser Hair Removal Services in Orlando
Ready to schedule your consultation for laser hair removal in Orlando, FL? Our friendly professionals are happy to answer any questions you may have about our hair removal treatments and what to expect from your first appointment.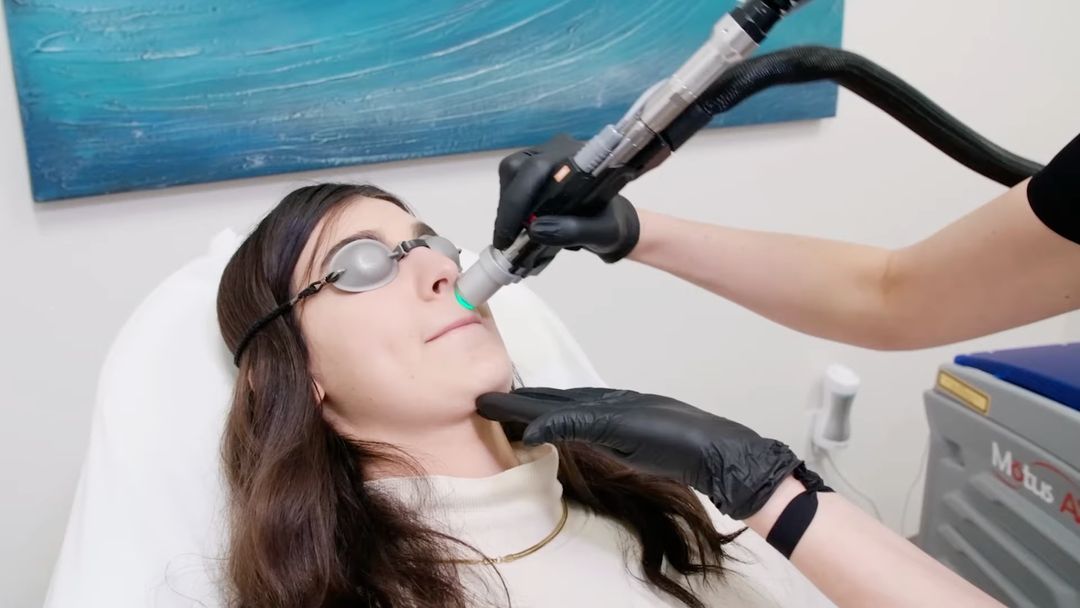 Stop wondering, "Where can I get the best laser hair removal near me?" and book your LivSmooth treatment for excellent results. Contact us today to schedule a time that works within your busy schedule!

ATM Available

ADA Accessible

Care Credit

On-site Parking

Security Provided

Service Dogs Welcome

Monthly Offers
Schedule a Complimentary Consultation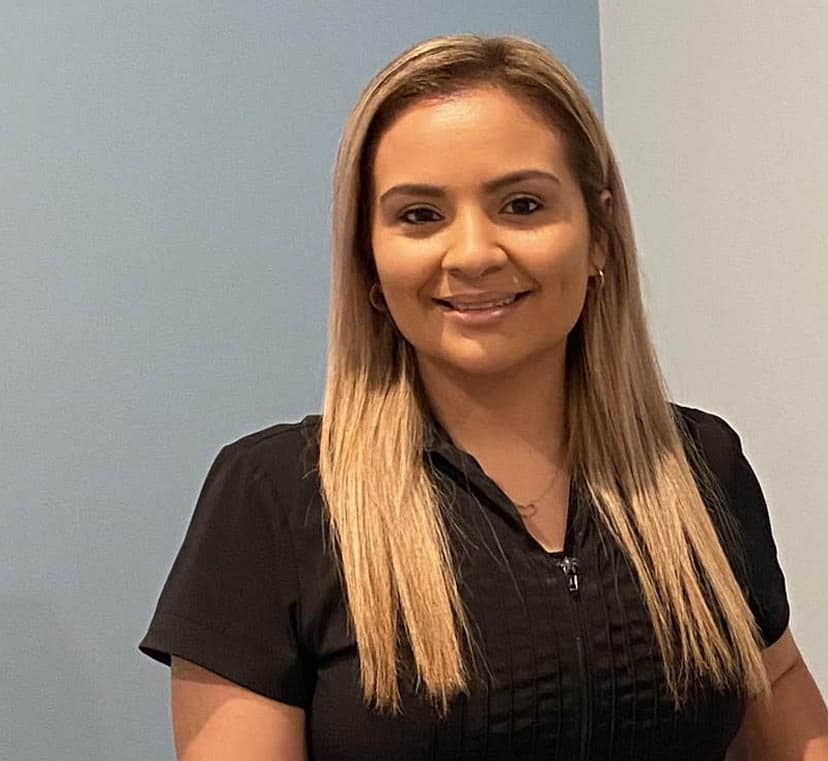 Born in the windy city of Chicago and raised in the heart of central Florida, our Clinic Director Angelica earned her Bachelor of Healthcare Leadership with a concentration in Human Resources at National Louis University. Angelica has over 12 years of experience in the beauty industry, both as a Spa Director and spa service provider. Angelica is passionate about promoting the importance of self-love and care to help individuals look and feel their very best. Angelica is driven by delivering optimal services and exceptional customer practices by listening to everyone's individual needs and providing customized experiences. She loves serving people in the community, spending time with her family, and walks on the beach.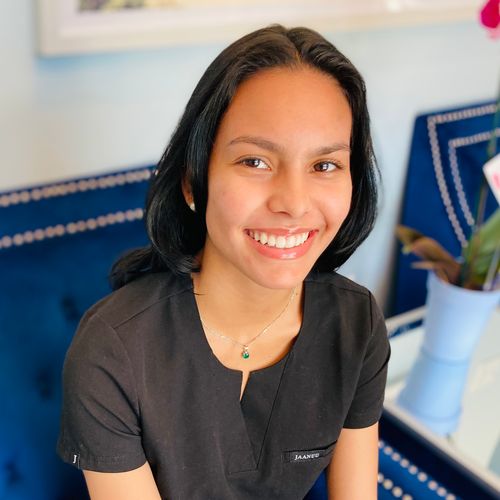 Administrative and Sales Assistant
Orlando born and raised in Ocala, Gabriella returned to Orlando to attend the University of Central Florida to study Film Production. When she's not studying film, Gabriella has enjoyed working in the spa industry as she has always been interested in beauty and aesthetics. She is an expert in customer service and prioritizes making your experience a positive one.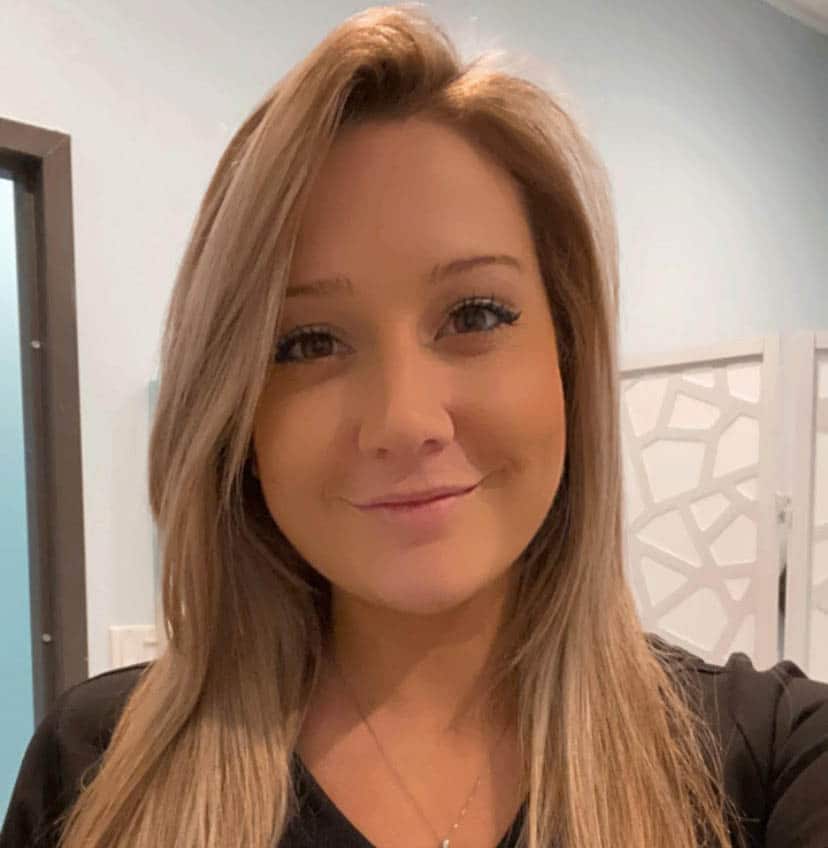 Kennedy was born and raised here in Oviedo, Florida but achieved her BSN from Florida Gulf Coast University in Fort Myers, Florida and later her Family Nurse Practitioner degree from Nova Southeastern University. She is board certified and has a wide range of experience in multitudes of specialties such as emergency medicine, neurology, urgent care, holistic medicine and aesthetics. Her priority is your comfort and safety, as every treatment she performs is completely customized to your needs and skin type. She is a strong advocate for her clients and feels that your experience here at LivSmooth should be just as unique as you are.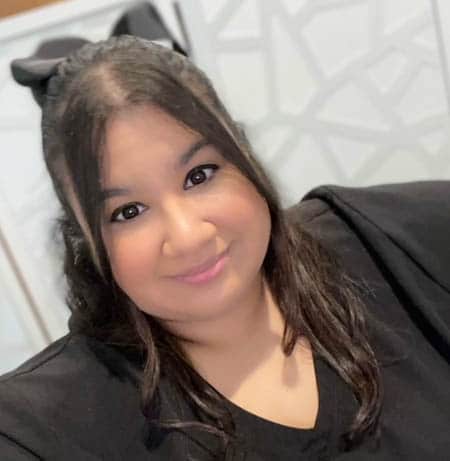 Born and raised in the Orlando area, Jezlyn achieved her Bachelor of Science degree in Nursing from the University of Central Florida, and her Master of Science degree in Nursing from AdventHealth University in Orlando, Florida. She has received board certification as a family nurse practitioner from both the American Nurses Credentialing Center, and the American Association of Nurse Practitioners. She has a wide range of experience and is passionate about aesthetic medicine, patient education, and providing excellent care. She specializes in LGBTQ and gender affirming care, and PCOS and endocrine disorders.

See What Our Orlando
Customers Have to Say.
Laser Hair Removal Services in Orlando
If you've been seeking out laser hair removal services in the Orlando area, you've likely found that there are many options. However, not all laser hair removal services are created equal, and it's important to find a center that offers the most comfortable experience possible.
LivSmooth is your answer.
We're the premier laser hair removal treatment center in Orlando, Florida. Our laser hair removal experts have a combined 30 years of experience with hair removal technologies. When you trust our team for your laser hair removal services, a certified nurse practitioner will carry out your treatment with state-of-the-art laser technology.
We strive to provide the utmost in quality laser hair removal services. When you sign up for hair removal treatment at our Orlando center, you can rest assured that your payment covers all the treatments you could ever need. There are no hidden fees and no added payments for touch-ups; we're confident you'll love our laser hair removal offerings and will ensure you get the results you want.
Orlando's premier laser hair removal services
Why LivSmooth?
We hire the best nurse practitioners in the Orlando area

We invest in state-of-the-art laser technology to provide the utmost comfort and best care

We offer 30 years of combined industry experience 

We undergo training and continued education to ensure our processes are the best possible

We tailor your hair removal treatment exactly to your needs

We can provide excellent results for every type of skin and hair

 
Schedule Your Laser Hair Removal in Orlando Today 
If you're ready to schedule your laser hair removal in Orlando, Florida, give us a call today. Our team of experienced professionals are happy to answer any questions you may have about our hair removal treatments.
Orlando Laser Hair Removal: Frequently Asked Questions
Laser hair removal procedures use advanced technology to emit light into the melanin in your hair. That light energy is converted to heat, which in turn damages the follicles that produce hair. We target your hair follicles directly, delaying and inhibiting hair growth. We've outfitted our team of nurse practitioners with Motus lasers, which provide painless, quick, and effective treatment.

How much does laser hair removal cost in Orlando?
The cost of your hair removal treatment is dependent on the size of the area you'd like our team to work on. Schedule a complimentary laser hair removal consultation and talk with our team. We'll walk you through the process, explain our pricing breakdown, and ensure you're comfortable with our offerings before we get started. We also offer a variety of laser hair removal discounts to help you get the most value from your laser hair removal treatments. 

Can both men and women receive laser treatments at the Orlando location?
Yes, both men and women can take advantage of laser hair removal services at our Orlando location. We offer laser hair removal for men and women with varying skin and hair types, so you can feel confident that we can help you achieve the smooth skin of your dreams.

What areas of the body can I use laser hair removal on?
Our state-of-the-art laser technology can remove unwanted hair from sensitive areas of the body, including underarms, bikini area, legs, and upper lip and chin. Additionally, our lasers are designed for safe, comfortable use on all skin types. Whether you're interested in laser hair removal for your underarms or leg hair laser removal, we can help you achieve the smooth skin you're after. Browse our laser hair removal treatment areas for women and men to learn more.

Is laser hair removal safe?
Yes, laser hair removal was approved by the U.S. Food and Drug Administration (FDA) in 1997. In the decades following, state-of-the-art technologies have increased safety, comfort, and efficacy of laser hair removal treatments. During your consultation, our Orlando team of nurse practitioners will ensure you know what to expect from your treatment. We can answer any questions you may have about what to do before, during, and after your laser hair removal procedures.


LivSmooth Orlando is the trusted authority on Laser Hair Removal
Get the Service You Deserve
Painless Hair Removal
We use the latest laser technology, Motus AX by Deka, that cools the skin while the laser zaps the hair follicles!
All Skin Types
Many lasers are painful on darker skin pigments. Our technology is effective and pain free for all skin types.
Guaranteed for Life
Sometimes a few hairs can grow back later. At LivSmooth, one price can cover all the treatments you need. If you need touch-ups in the future, it's free.
Experience
All of our laser hair removal treatments are administered by certified Nurse Practitioners. Our team has 30 years of experience in the industry.
Specialists
Laser hair removal is all we do. That focus ensures higher expertise and better results.
Laser Hair Removal Services
LivSmooth provides the best Laser Hair Removal service in Orlando! Fast painless hair removal for bikini, underarm, lip/chin and more.

Lip & Chin
LivSmooth's Laser Hair Removal treatment for your chin & lip is perfect for anyone with unwanted facial hair or pesky "stray" hairs. No more waxing, plucking, threading, or shaving with the LivSmooth Guarantee.

Legs
Shorten your showers, expand your wardrobe, and feel free without worry about when you last shaved your legs. In just a few treatments, you can get rid of the razor and say goodbye to waxing.

Underarms
Waxing and shaving is the pits. The routine, the bumps, and the burn can all be a thing of the past. We go to the root to destroy the hair from underneath the skin, so you never have to worry about stubble, shadow, or scratchiness.

Bikini
Bikini laser hair removal is quickly becoming one of the most popular solutions for painless permanent hair removal. Whether you're at the beach, the pool, or the gym, laser hair removal for bikini areas can work for you.

For Men
More and more men are opting for laser as a way to remove unwanted hair. Pesky spots like sideburns, back hair, neck hair, and the downstairs can be difficult or impossible to maintain on a regular basis.
Directions from North Orlando
Lorem ipsum dolor sit amet, consectetur adipiscing elit, sed do eiusmod tempor incididunt ut labore et dolore magna aliqua. Ut enim ad minim veniam, quis nostrud exercitation ullamco laboris nisi ut aliquip ex ea commodo consequat. Duis aute irure dolor in reprehenderit in voluptate velit esse cillum dolore eu fugiat nulla pariatur. Excepteur sint occaecat cupidatat non proident, sunt in culpa qui officia deserunt mollit anim id est laborum
Directions from East Orlando
Lorem ipsum dolor sit amet, consectetur adipiscing elit, sed do eiusmod tempor incididunt ut labore et dolore magna aliqua. Ut enim ad minim veniam, quis nostrud exercitation ullamco laboris nisi ut aliquip ex ea commodo consequat. Duis aute irure dolor in reprehenderit in voluptate velit esse cillum dolore eu fugiat nulla pariatur. Excepteur sint occaecat cupidatat non proident, sunt in culpa qui officia deserunt mollit anim id est laborum
Walt Disney World Parks
39 Miles
Universal Theme Parks
22 Miles
Kennedy Space Center
50 Miles